IASA @ Pilot Careers Live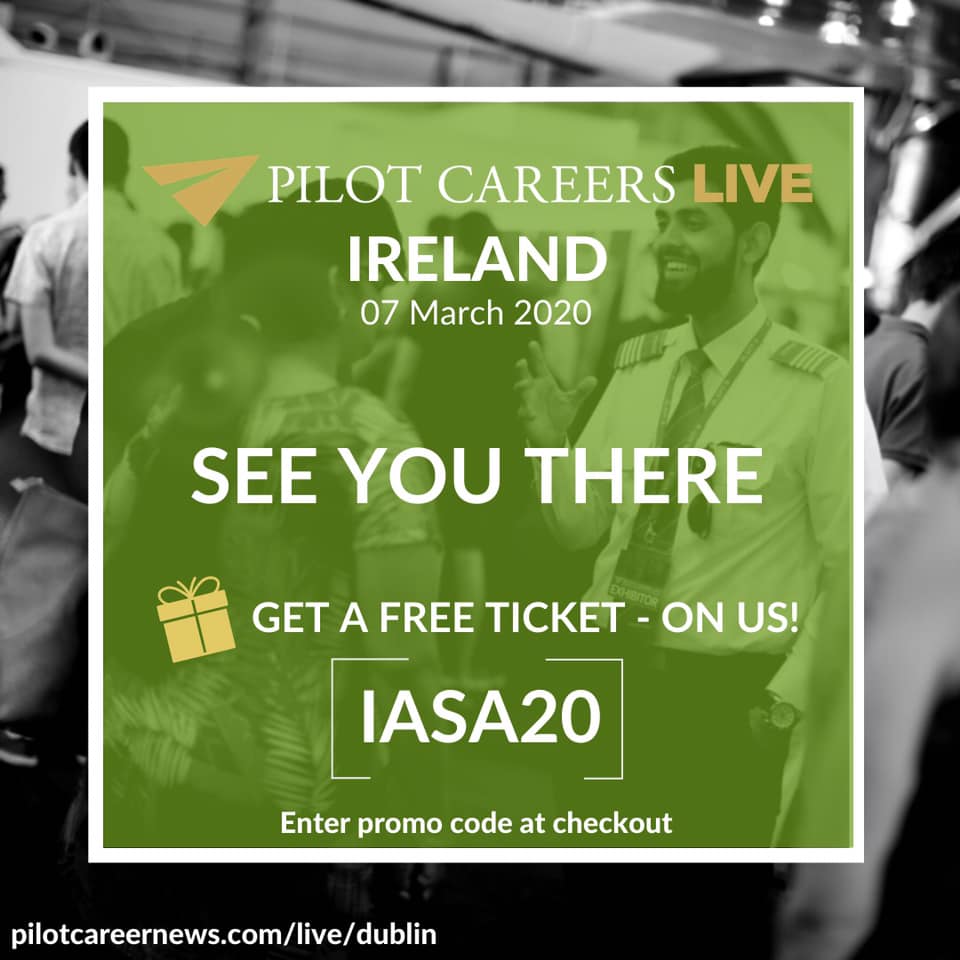 IASA will be attending Pilot Careers Live 2020, so make sure you come and visit our stand!
This event is guaranteed to inform and inspire you on how to become an airline pilot.
Make your first step towards becoming a professional pilot by attending Pilot Career News Dublin 2020.
Pilot Careers Live is an exciting careers event which brings together leading flight training companies, training experts and pilots in one venue, to offer the best possible independent career advice on what it takes to becoming a professional pilot.
There is also a varied seminar programme throughout the day, with keynote speakers from the pilot community and training market.
Find out…
– What are the costs?
– What are the salaries?
– What subjects/grades do you need?
– Combining pilot training with university – What are the options?
– Pilot selection. Have you got what it takes?
– When can you start?
– What are the career prospects?
– Is their sponsorship available?
– Apart from flying for the airlines, what are the career alternatives as a pilot?
It's all there and much more!
Who should attend?
If you are considering a career as a professional pilot, Pilot Careers Live is a 'must-go' event and should not be missed, whether you are in education or someone looking for a career change.
For more details visit www.pilotcareernews.com/live/dublin/